A Page From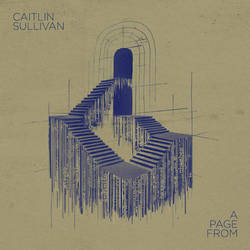 My debut album,
A Page From
, is available through the
New Amsterdam Windmill Series
on
Bandcamp
, and will become available on all digital streaming platforms
April 19th, 2019
.
1. Timo Andres: Fast Flows the River (with Timo Andres, Hammond B3 organ)
2. Paola Prestini: Ophelia
3. Gabriel Kahane: my grave shall be the fathomless air
4. Nicholas Britell: The Last Question
5. Sarah Kirkland Snider: The Reserved, The Reticent
6. Andrew Norman: confounded to decay from Sonnets (with Vicky Chow, piano)
7. Mary Kouyoumdjian: The Revolt of the Stars
A Page From features pieces by a diverse group of contemporary
composers: Timo Andres, Paola Prestini, Gabriel Kahane, Nicholas
Britell, Sarah Kirkland Snider, Andrew Norman and Mary Kouyoumdjian
performed on cello by Caitlin Sullivan.
For this album, I gravitated toward compositions where l
iterature, poetry, lyrics, and folklore
was the source of inspiration:
"The transformation of written words into instrumental music is wildly abstract and totally subjective, and I enjoy this unique look into a composer's thought process; the results feel so particularly personal, playful, stylized and imaginative. In this collection of pieces, the cello has been transformed into the narrator, the hero, the plot summary, the play on words; a story's questions, and its answers. The composers represented on this album are some of the most thoughtful and inventive practitioners of their craft. To me, their bodies of work feel particularly vital to contemporary music, and it's been an honor for me to play their pieces for cello."
– Caitlin Sullivan